Happy Saturday everyone ♡
I know for a fact that we can all appreciate some good street style—especially looks from off duty models. This blog post revolves around the true style icon herself, Taylor Hill.
I am almost positive that EVERYONE knows who Taylor is... but if not, no biggie.
Because now you do.
**She has walked the high-profile shows for Givenchy, Marc Jacobs, Balmain, Miu Miu, Chanel, Fendi, Dolce & Gabbana, Ralph Lauren, Anthony Vaccarello, and Ellie Saab... to name a few.
 
So here I have pieced together for you—all of Taylor's latest & greatest looks that she has oh-so effortlessly pulled off.
You're welcome & enjoy.
Prior to surfing through the internets for photos of Taylor's off-duty model looks, I was completely unaware of this recurring outfit theme—which I am totally diggin'.
Taylor likes to pair white oversized tops with her favorite pair of simple & sleek black moto pants.
 
Following the Roland Mouret show during Paris Fashion Week, Taylor paired a statement 70s-inspired striped jacket with black leather shorts—completing her look with sheer tights, black ankle boots and a bright red shoulder bag.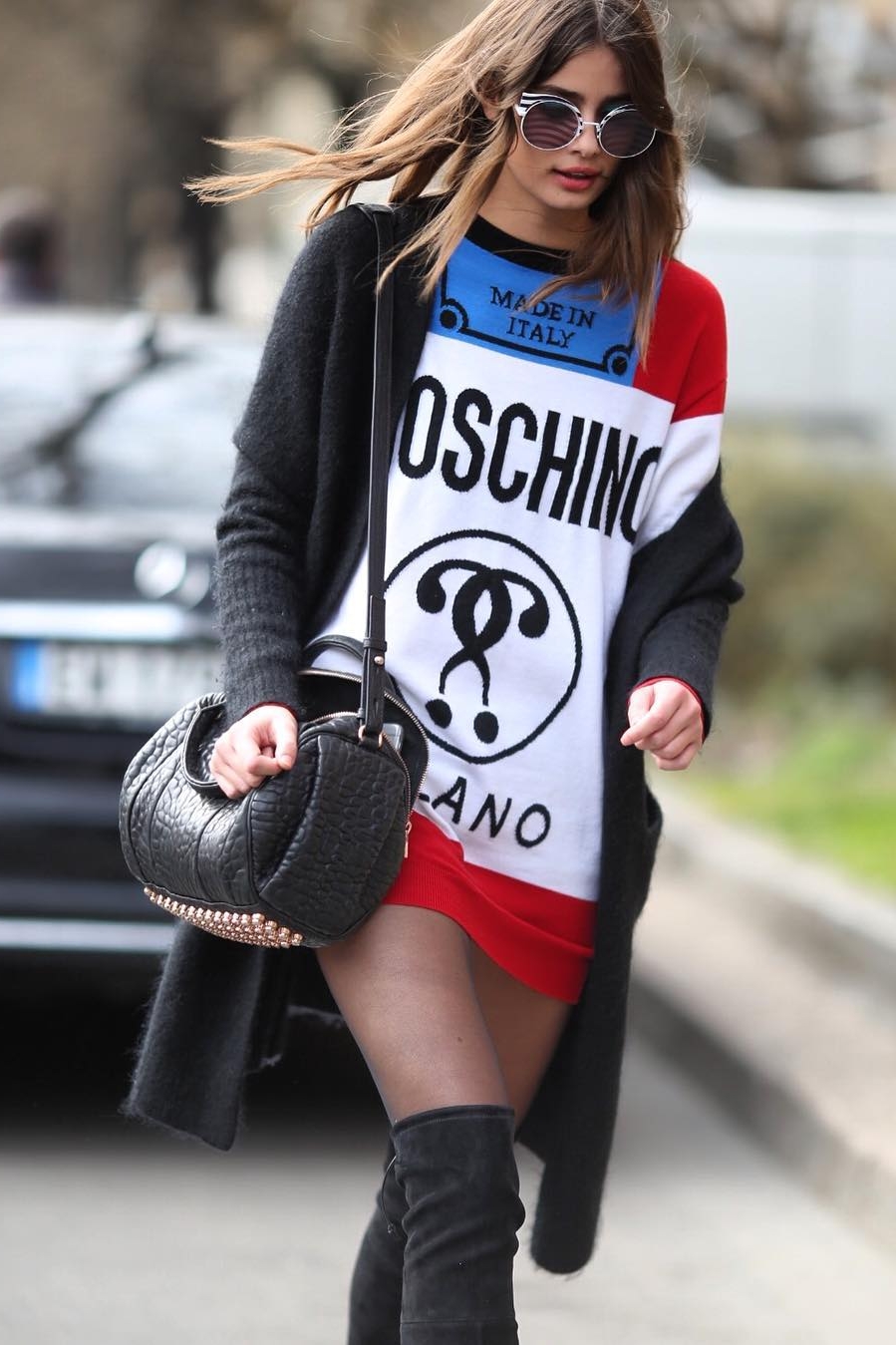 Taylor Hill and one of her best friends, Romee Strijd, on a little shopping date in Manhattan.
It's only once in a blue moon that we don't see Taylor incorporating the color black in her everyday style.
Leaving dinner with Romee in West Hollywood, Taylor wore a satin flowy tank tucked in a black floral print skirt. She finalized her ensemble with a denim jacket, a tan embellished choker, and a pair of tan strappy heels.
-- Love the simple elegance of this outfit.
For Taylor, the Winter season means combatting the cold with nude colored sweaters, scarves, and simple trench coats.
Coachella 2016 looks. WOW.
The mesh / netting trend is IN right now—one that I am quite appreciating at that.
Considering that these photos are from a year ago, Taylor is obvi ahead of the rest of us.
I hope you guys enjoyed this little blogpost!!
More importantly, I hope that you guys got a little style inspo with all these photos of the lovely Taylor Hill.
I'm gonna go ahead and end this post with her Topshop campaign video.
--Taylor Hill, Frankie Cosmos, and her adorable dog. LOVE THIS. ♡
Till next time!
X.x.

Lindsay